Rate For Trash/Recycling Service To Increase January 1, 2022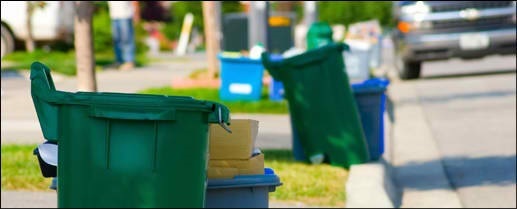 With the adoption of the Township's 2022 Budget, the Board of Supervisors approved an increase in the annual rate for trash/recycling collection. The rate increase is a result of increases in the contracted cost for collection, an increase in tipping fees for waste taken to Lancaster County Solid Waste Management Authority facilities, an increase in fees for yard waste and leaf taken to the Columbia waste facility, an increase in fees imposed for recycling materials, and an increase in costs for kraft bags and recycling bins.
2022 Refuse/Recycling Collection Fee – $230.00/YR Billed Semi-Annually
Yard Waste and Grass Tags – $2.00 each
Oversized Item Tags – $5.00 each
Appliance Tags $15.00 per appliance
Tire Tags – $4.00 per tire
Wheel Tags – $4.00 per wheel
It is important to note that all refuse and recycling rules, regulations and special pick-up services remain the same.
Should you have questions regarding these changes, please feel free to contact the Township Office.