Northwest EMS Wins State Agency of the Year Award
On October 13th, the Pennsylvania Emergency Health Services Council and the Department of Health recognized Northwest Emergency Medical Services of Elizabethtown (with a station in Maytown) by presenting it with the 2020 EMS Agency of the Year Award. Northwest EMS was chosen from among the Pennsylvania EMS Agencies with a volume of 5,000 or more emergency responses a year.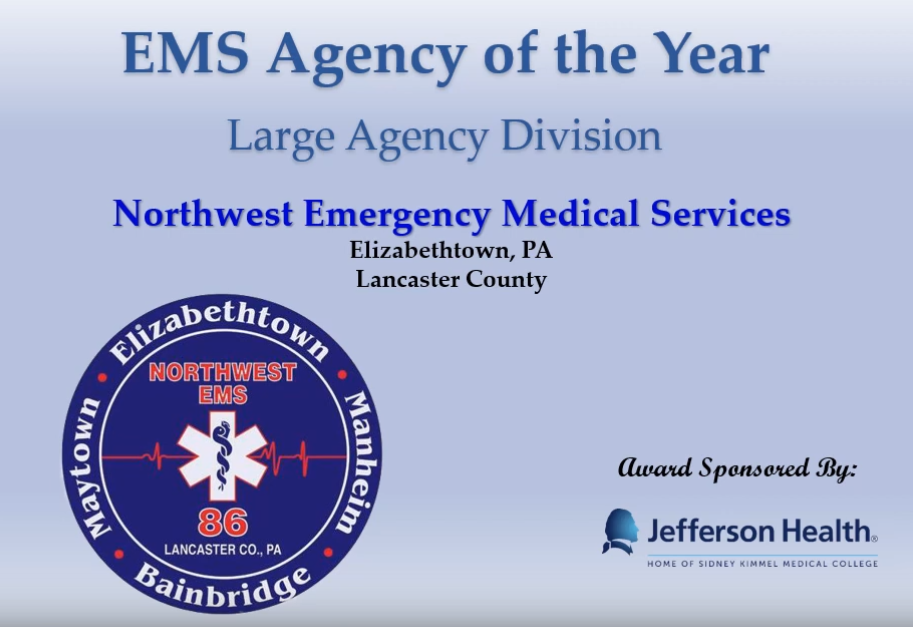 Congratulations and thank you for the excellent service you provide to East Donegal Township residents!