Yearly Archives 2016
Holiday Office Hours (Click Here)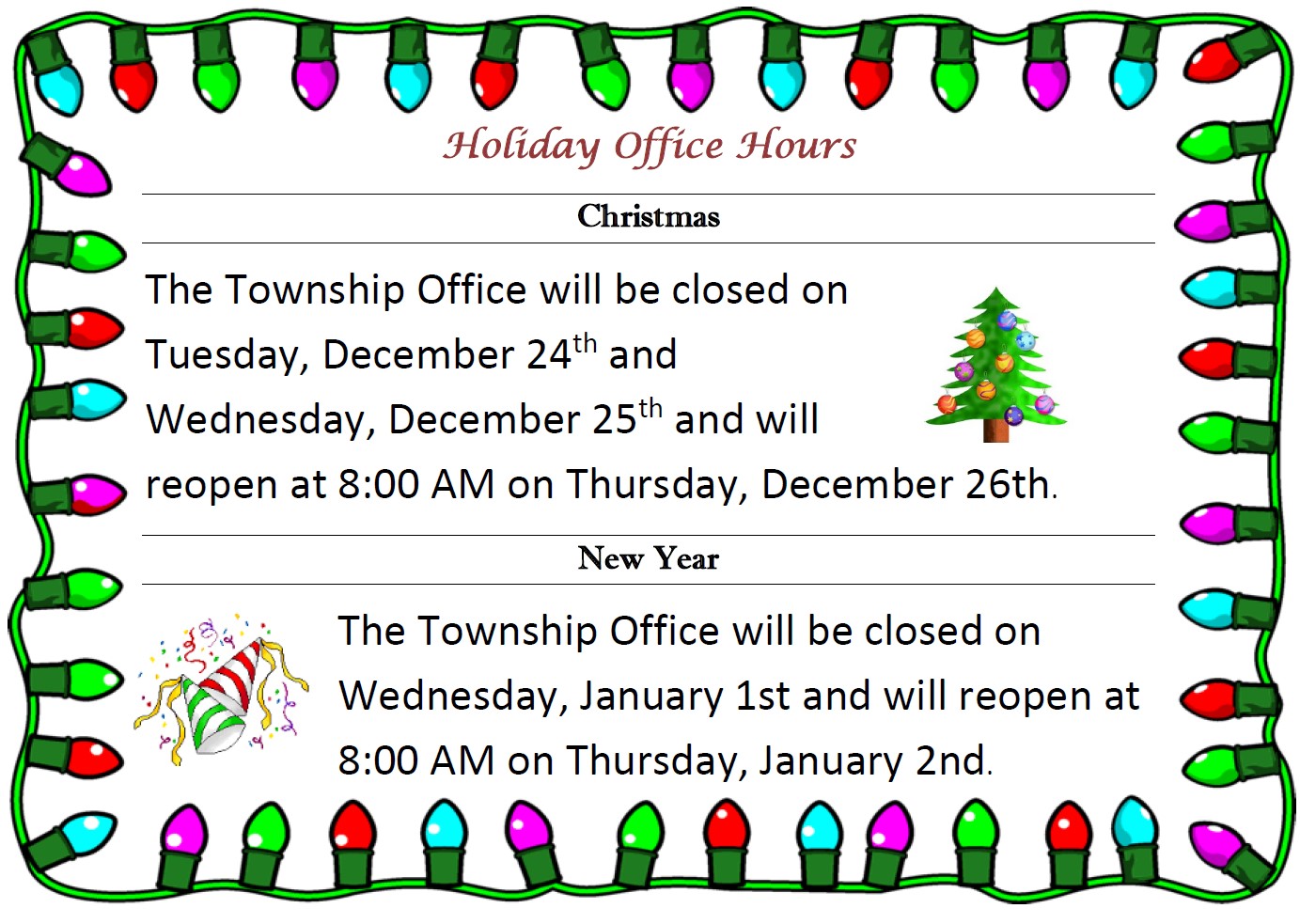 Thanksgiving Day Holiday Week Trash/Recycling Pickup Is Friday, November 29th
Reminder – Due to the Thanksgiving Day Holiday, trash/recycling pickup will take place on Friday, November 29th.
Please place your trash and recycling materials curbside Thursday evening.
Proposed 2020 Budget Introduced For Public Review

At the regular meeting of the Board of Supervisors held on Thursday, November 7, 2019, the Board of Supervisors introduced the proposed 2020 General Fund Budget for public review.  Review the 2020 Budget Presentation below.
The Board of Supervisors anticipates action on the proposed 2020 Budget at the December 5, 2019 meeting of the Board.
2020 Budget Meeting Presentation