PennDOT Announces February 8, 2021 Start of Construction on Route 772 Bridge over Donegal Creek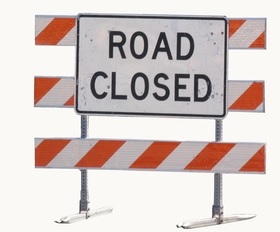 The Pennsylvania Department of Transportation has announced that replacement of the PA Route 772 (Anderson Ferry Road) bridge spanning Donegal Creek in East Donegal townships, Lancaster County, is scheduled to begin during the week of February 8, 2021. The contractor working on the project anticipates that the bridge will be closed to traffic from the start of the project until completion.
During construction, drivers will be directed to follow a detour along Colebrook Road and Donegal Springs Road (CLICK HERE FOR DETOUR MAP). The new bridge should be completed in late November 2021.
In the event of unfavorable weather or unforeseen activities, this schedule may change.
This is a bridge project that consists of replacing the existing structure  with single-span pre-stressed concrete spread box beam bridges on integral abutments with approach slabs. Work also includes minor approach shoulder widening, roadway reconstruction, and other miscellaneous construction.
Susquehanna Valley Construction Corp., of New Cumberland is the prime contractor for the project. The $2,877,000 contract awarded by PennDOT for this project also includes the replacement of the Route 230 bridge in Mount Joy Township.