Yearly Archives 2020
We Want Your Input On The Future of Chickies Creek Day Use Area
As part of the process to prepare a Master Plan for the Chickies Creek Day Use Area, there will be an open house to meet with those working on the Plan and an opportunity to share your thoughts on the future of this Township-owned park. The Open House will be held at the park, 1467 Long Lane, on Thursday, June 24, 2021. The session will run from 5:30 pm to 7:00 pm.
Please Mark Your Calendar and Plan To Attend.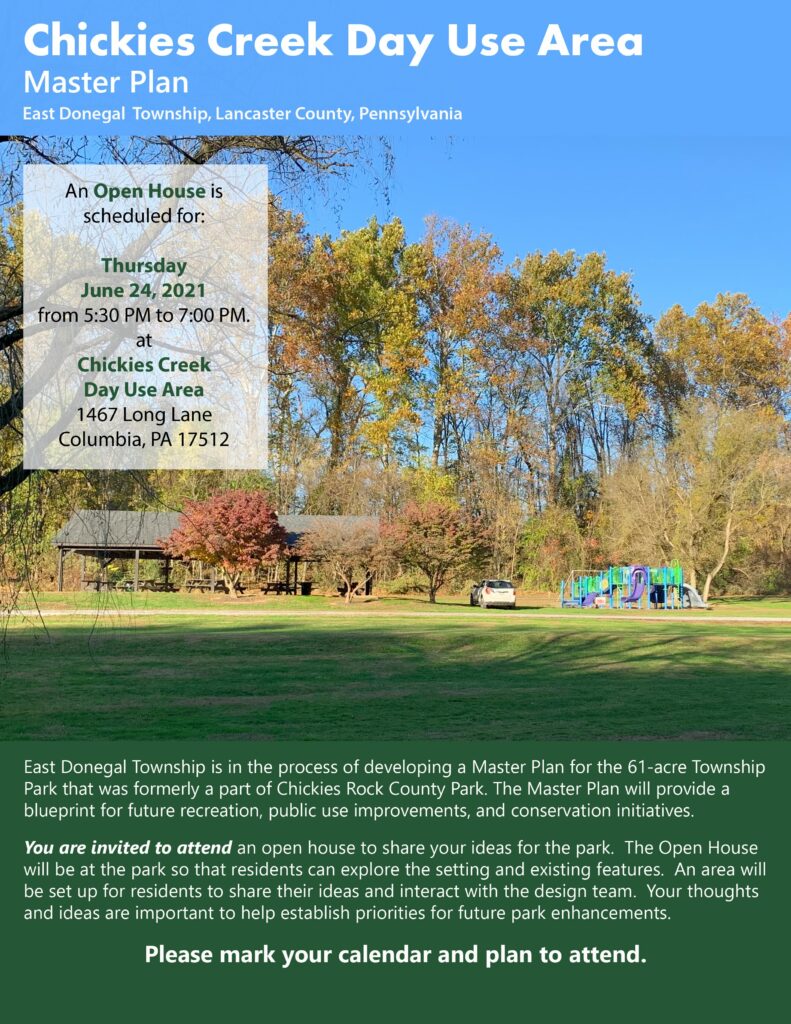 View Maytown Memorial Day Committee Video Here
Maytown's substitute Memorial Day Celebration amid the pandemic of 2021. Includes previous ceremonies, parades, and commemorations.